10 Best Ways to Grow Your SEO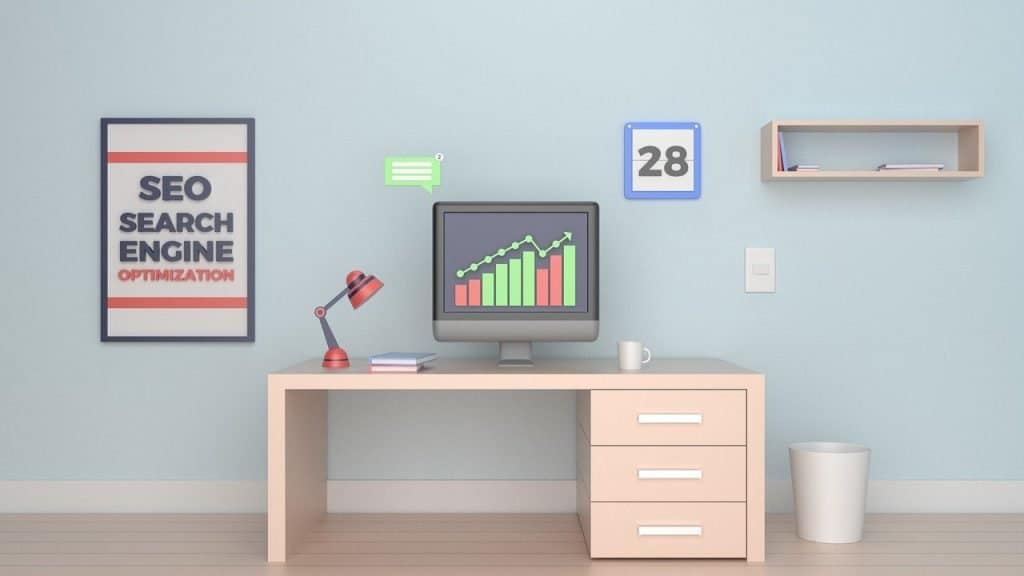 Choosing the right keywords to improve organic rankings is an SEO fundamental that will never change. Not only do they drive more organic traffic to your blog and improve your search rankings but help reveal a lot about your users and their issues. However, use them sparingly and avoid spamming to keep you from getting a Google penalty which is a manual action that leads to lost organic search visibility, traffic, and revenue.
Aside from the right keywords, you need to ensure that your site has the following characteristics so you can grow your SEO:
Your Website: To DIY or Not
1. Free from anything that slows down your site.
A page that loads slowly gives a bad user experience, turns people off, and discourages them from buying your product. According to data from Strange Loop—a multi-disciplinary conference that brings together the developers and thinkers building tomorrow's technology in different fields—a mere 1-second delay in page load time can yield a whopping 7% loss in conversions. This is because people foresee a slow page as untrustworthy.
eConsultancy—a company that provides businesses and teams with thought leadership, training, and digital transformation—also stated that if your website takes more than 3 seconds to load, 40% of the people will abandon it.
This is why site speed is of utmost importance. In fact, in 2010, Google included it as one of the all-important ranking factors. Even if you have quality content and professional web design, if your page loads slowly, don't expect your users to stick around. To do that, do the following:
Loading time that falls within excellent ranges means you're doing great. If it doesn't, you have to do something about it! For every additional 0.5 seconds it takes to load your site, you risk having a decrease in the % of visitors that stays on it. Improve it for 0.5 seconds and you will surely have an increased traffic.
2. Links to other credible websites with relevant content.
While some people might think that linking out to relevant and authoritative content is bad because it takes people off your page, this isn't the case. According to Brian Clark, founder of Copyblogger Media—the most influential content marketing blog in the world—linking out to other blogs is critical to growth.
Link building is a fundamental part of a smart search engine optimization strategy.
Linking out to content pages that offer tremendous value is a good SEO practice. Make sure you focus on quality not quantity. You can also notify an influencer when you link out to them, and they can link back to you, share the post, or even email it to their email subscriber list if they see it worthy. This is why valuable and useful content is important.
3. Focuses on humans first, search engines second.
Writing content for users instead of search spiders is the right SEO approach. This means you have to capitalise on long tail keywords. Long tail keywords are more specific and less common than other keywords and promote better search rankings, more qualified search traffic, and lower costs per click. Use long-tail keyword variations in your marketing campaigns and it'll be a win-win situation for you.
If you are passionate about helping people and create useful content that will help and build trust with your audience, then you have truly understood what SEO copywriting is all about. You don't have to worry about search engines following and rewarding you because search engines follow users—your users.
4. Are linked back by other trustworthy sites.
Combining a dofollow and nofollow link will give you a natural link profile that even Google will reward. A nofollow link instructs search engines that a hyperlink should not influence the link target's ranking in the search engine's index while a dofollow link lets search engines crawl them and count them as votes of quality. By default, all links are dofollow links unless they are modified manually to be nofollow links or are automatically changed by a website setting. They allow search engines to follow them and reach your website
Content marketing is about creating high-quality, engaging content. You have to invest time in creating a post or a piece of content. When people find your content useful, they will have the need and urgency to link to you and share your content on social media. This is the essence of effective link building.
5. Has web analytics in place.
Web analytics should be in place even before you launch your website. Get a software such as Google Analytics or Google Search Console to track if your search engine optimization goals are working or not. You can also use tools like Crazy Egg to find out where your site visitors are clicking and how they navigate away from your site.
6. Has unique and relevant meta descriptions for every page.
A well-crafted meta description is one of the most important aspects of SEO. It is a snippet of up to about 155 characters—a tag in HTML— and provides a brief summary of a web page. It is the first section that people see when Google serves up your page to search users so if it catches the user's eye, you'll get a click through.
Your meta description should be unique and optimized which is crucial for on-page SEO. A duplicate meta description will not only get you penalized, it also shows that you're not providing a great user experience.
If you're on WordPress, make use of its All-In-One-SEO Pack or Yoast plugins and add a unique title tag and meta description using the WordPress editor.
7. Uses readable and meaningful URLs.
A URL (Uniform Resource Locator) is the standardized address of documents and other resources on the World Wide Web. It can be made up of 2 to 4 words but should be easy to understand, for both users and search engines. Avoid numbers or characters and use only words and dashes. This way, your URL will be memorable to the user, search engine-friendly, and easy to type.
8. Builds momentum with social signals.
Social signals refer to human interaction metrics including the total number shares, likes, and overall social media visibility as perceived by search engines. They are very useful in adding credibility to your content and highlighting the value of your post.. These activities contribute to a page's organic search ranking which is why you have to focus on increasing your social signals. To do this, you have to:
Social media is an integral part of SEO strategy so use yours wisely and productively.
9. Has images that use the right keywords.
Images are important in search engine optimization. You have to use the right image with the right keyword in your content. Make it relevant by:
Images also play an important role in conversion so make sure to optimize them!
10. Creates and publishes unique content that improves rankings.
When it comes to content creation, you need to be disciplined and consistent in producing unique and engaging content. This is one way to boost your freshness score—Google's metrics in measuring the freshness of a content— which is crucial if you are marketing your business online.
The age of a domain or web page is also a crucial factor in SEO. This is why you should avoid changing your domain name constantly unless you have a good reason. Previous posts that are no longer relevant can be updated so you can retain the backlinks, social media shares, and other on-site engagement metrics it's already earned.
Focus on creating content around long-tail search phrases, build quality links, and make your web pages mobile friendly. These can help drive more organic traffic, acquire more leads, and grow your revenue.