5 Inbound Marketing Strategies You Should Have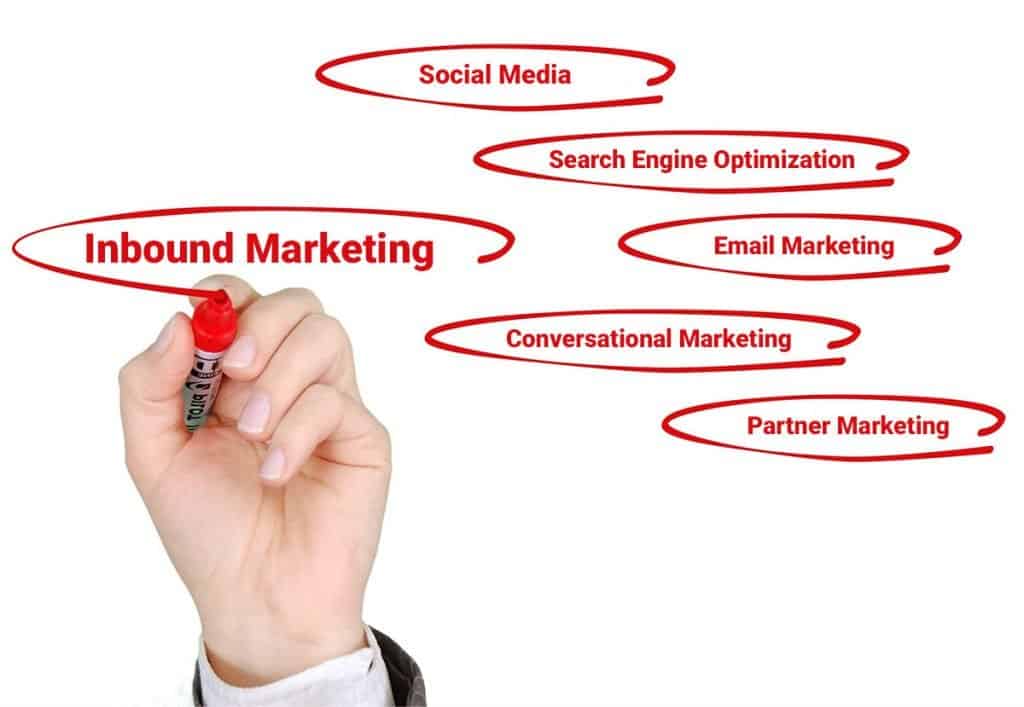 What is inbound marketing? Inbound marketing is a very useful tool that can help you draw customers to your products and services. It comes in the form of social media marketing, content marketing, search engine optimization, and branding. However, blasting customers and prospects with messages hoping that they'll buy from you is not a good idea. You need to engage and provide them with valuable content which will help them better understand their challenges and pain points.
With the use of relevant content that answers prospects' questions and helps them understand the potential solutions to their problems, inbound marketing can help you attract your target market. This experience helps when they're ready to avail of the solution that they need from you.
These five inbound marketing strategies can help you attract and engage with your prospects.
Your Website: To DIY or Not
When it comes to facilitating the creation and sharing of information, interests, and ideas, nothing beats social media. The virtual communities and networks do only aim to automate posts to drive people to a brand but also to create an impactful experience for the audience on the platform they are already using. This is why when utilizing social media, you should be authentic and align your content with your brand.
A good example of this would be creating an infographic that summarizes information in a way that is easy to understand. When you provide value to your audience, you can increase your social media engagement and organically attract people to your content.
2. Search Engine Optimization (SEO)
Search engine optimization is a must-have tool in inbound marketing since it helps increase the quantity and quality of traffic to your website through organic search engine results. It makes it easy for the people you want to find your website navigate there organically. This is why there's a great deal of value in having a website that is designed for lead generation.
SEO and inbound marketing work together, revolving around the creation of valuable content for your prospects. Your SEO strategy should be centered around your buyer personas and before crafting content, you should conduct proactive keyword research to understand what your personas are searching for. This can simplify your task and as you continue observing SEO best practices, it will drive high rankings and make it easy for your prospects to find your content.
The goal of email marketing is to send valuable and relevant emails to your prospects. It provides you with an opportunity to choose who you want to talk to and how you want to go about reaching them. To develop a stellar email campaign, you need to gain a better understanding of the type of content and messaging your prospects are likely to engage with.
Keep in mind that CTA's may work for some personas while newsletters may be attractive for others. A downward trend in your open and click-through rates in your emails means that you should reevaluate who you're sending them to. You should also ensure you are providing value to your contacts otherwise, you won't be able to drive successful conversions.
4. Conversational Marketing
Conversational marketing gives you the opportunity to provide a personalized approach to doing business online. By providing an automated conversation with your website visitors, it will move your buyers through marketing and sales funnels.
Conversational marketing techniques apply seamlessly to an inbound marketing strategy. However, it can only be successful when supported by relevant content. Chatbots are engineered to be engaging and are a good form of communication tactics. They can also help you drive your lead generation as long as you provide your prospects with something they'll gain value from.
In partner marketing, two or more brands collaborate using a variety of marketing programs to achieve their business objectives. It can help boost awareness and scale business by growing the network through link building. Customers are also more likely to react positively when two or more companies collaborate on new, valuable content together. This is a great way to build authentic relationships while organically attracting high-fit leads.
To develop your partner marketing strategy, make sure you establish mutual goals, co-host events, create co-branded content, ensure careful reporting, and set partnership tiers. These best practices can help your customers find the authenticity and credibility they are looking for.
Take advantage of multiple strategies at once so you can diversify your risk and allow your marketing efforts to be successful even if one tactic doesn't seem to work. This can help you leverage your content. Make sure you also evaluate their performance constantly to find out which one is the most effective and which one needs more push.