7 Elements of a Winning SEO Strategy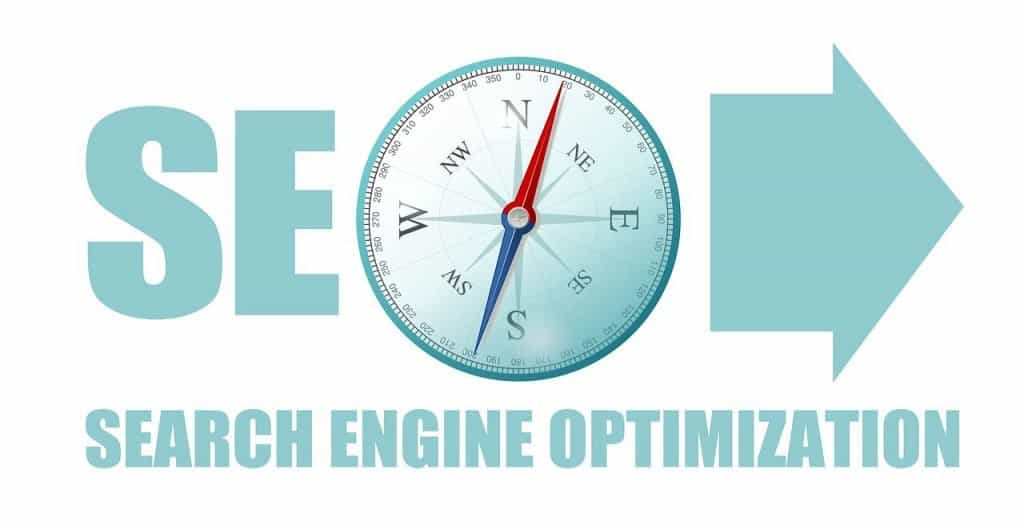 The goal of SEO is to make it easy for your target audience to find your website. It's about assisting your clients and creating value for them. On top of this, you'd also want your company to be the top result on Google when someone searches for your brand.
Your Website: To DIY or Not
On-page SEO and off-page SEO
Not every content on your website is going to rank well but when you plan each one carefully, you can drive traffic to every page on your website. To do this, you start with a mixture of on-page and off-page SEO. On-page SEO allows you to control the aspects of your search ranking directly within your website while off-page SEO involves contacting outside domains and encouraging them to link externally to your site.
So, how do you go about creating an SEO strategy that works?
1. Get to know the people you want to visit your site
This involves your buyer personas. The process also takes on a different approach if you are an established company or a brand new company.
For established companies:
Then, look for search terms and keywords related to these issues to build out your keyword strategy.
For new companies:
You have to make sure that when prospects get to your website, they are guided through a conversion path to turn them to customers with each action they take. Creating relevant content can help move your prospects through your sales funnel. This is the value of SEO.
2. Conduct proactive keyword research
One simple way to do this is by paying attention to autofill words that pop up on Google's search bar. From here, you will get an idea about what keywords are often used and what types of articles are popular. You can also go to your competitor's sites and audit their content. If they have content about a relevant topic that you don't have, then make sure you also come up with one. This way, you can show up against them on searches. You can also do additional research on the topic so you'll know what people are thinking about. This thought process can help a person get to your company.
A good SEO strategy helps bridge the gap between what people are searching for and what your company helps solve for. You have to create content that will rank for what they're looking for and then guide them to how your company can help with that.
For more in-depth keyword research, you can use tools like SEMrush, Google Keyword Planner, and Moz to dig into specifics like search volume and competition.
3. Write valuable content
Create a post that your personas would find interesting and would want to read. Avoid keyword stuffing and talking entirely about your company. Keep in mind that your personas are looking for something of value to them. Your content should be useful and contain valuable keywords too.
4. Work on getting your content to rank
Once your content is published, Google will index it and you need to get it to rank. How?
Internal linking can help you create a topic cluster, which is an organizational map where a core idea and corresponding points are linked, creating comprehensive coverage of a subject. With a topic cluster strategy, you will have a relevant core topic that you want to rank for.
A popular topic cluster strategy is by using a pillar page and subtopic structure. When building a pillar page, you take the core topic from a topic cluster and create a long-form, comprehensive piece of content about it. Then, you can create detailed subtopic posts related to the main idea which you will then link to the core pillar page.
The pillar and subtopic page should be promoted to outside domains that can provide links as well. Whether you're using a pillar page and subtopic structure or not, you should leverage off-page SEO to improve your ranking. If you're planning to ask someone with a complementary website to link to your site, give them a reason to get do so such as a social media promotion offering or a link to their site in return.
Once you've done all the steps mentioned above, the next thing to do is wait. You should be able to see any movement within 30 to 60 days. Until then, you should continue to identify new relevant keywords for your buyer personas and create content around them.
Characteristics of growth-driven design:
Posts should always be relevant and optimized. Otherwise, they might not do well over time. Group your posts to high, medium, and low performers and look for ways to reduce the number of low performers. To do this, you can either unpublish them if they're no longer relevant or pull them up to medium performers through optimization.
Keep in mind that in doing this, you are aiming to increase your domain authority which is intended to predict how well a given site is going to rank on Google. Having a higher domain authority will naturally rank you above a site with lower authority. Same goes for page authority. If you've got more pages with high authority, your domain authority will be higher.
Google considers authority from both a user and a technical point of view. The content you produce can be measured as high performance by Google through traffic, time-on-page, click-through rate, and bounce rate. This can make you more authoritative since Google perceives you as creating more value, which increases your SERP rank.
From a technical perspective, having more pages in the 20 range can pull your average down so if you're trying to get your domain authority to be a 50, eliminate your low performing pages to boost your average.
Correcting technical errors is part of SEO. For example, if you get 404 errors, search crawlers will notice that your site cannot provide optimal value for searchers. This will have an impact on your search engine results page (SERP) rankings.
Use tools and documentation from Google, Moz, and SEMrush to resolve errors on your site. They can categorize the errors into high, medium, and low priority issues. Once you've resolved even just the high ones first, you'd be surprised to see a spike in your site's traffic.
It may take a while to see your SEO strategy take form so don't be too hasty to change your content. You can first pay attention to the trend lines and leading indicators. As your domain gets older, your authority and rankings on different keywords will increase. Just keep on with the best SEO practices and you'll soon reap the benefits.