Why You Should Make Google My Business Your Business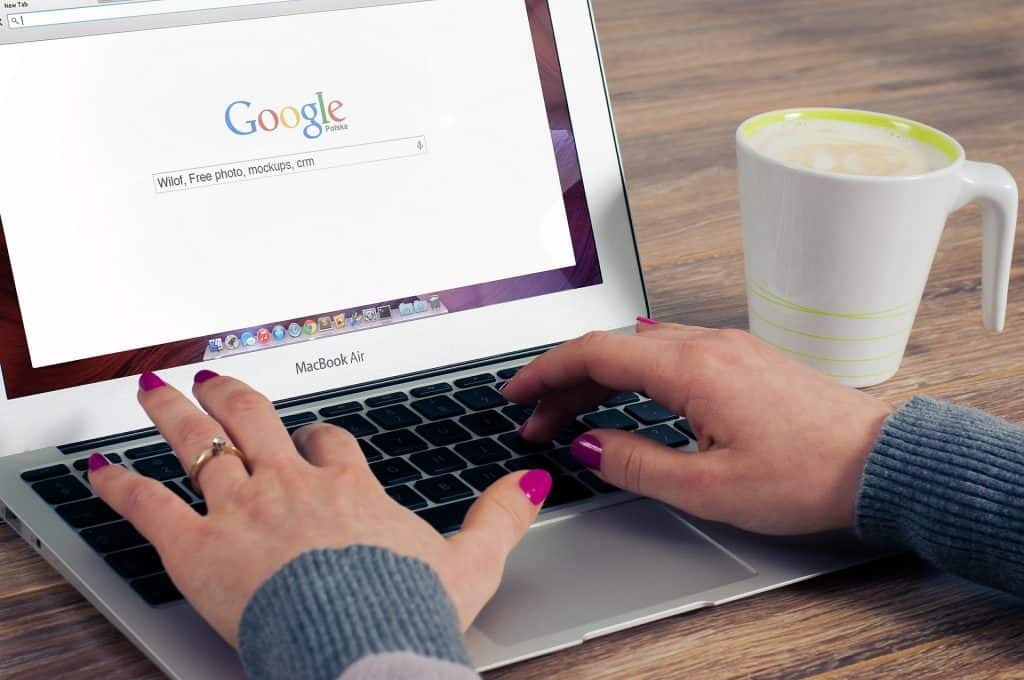 Google My Business (GMB) is the successor to Google Places and was launched in 2014. Since then, local businesses have been using it to extend their reach in local search and connect with new customers. It features an extended functionality of the Google Places program, giving you control over how your business appears on Google properties like Search and Maps.
Your Website: To DIY or Not
How a Google My Business Listing Can Help You
If you are a new player in local SEO, creating and optimizing a Google My Business (GMB) listing is a smart move. It can help improve your visibility and effectively showcase your brand to the local market. With a GMB listing, your business will show up when consumers search for "near me" or "close by" searches which have grown more than 900% in over two years time. What's more? 50% of those searches end up in a store visit. In terms of local mobile searches, an in-store or online purchase results 78% of the time.
These numbers show that when consumers search for a local service, they have already made up their mind about buying and are just looking around for the best provider of the product or service they are searching for. GMB helps you be one of their top choices.
When you create a listing with Google My Business, maximize its use and take complete control over the visibility of your business name, business locations, and operating hours. Doing so ensures three things:
What's more? GMB allows you to keep track of customer reviews and respond to them, add photos of your products, and learn more about how people are searching for your business. You end up not just being visible but learn how to be competitive with other business in your area and stand out from them.
The Cost of Google My Business
Surprise! Google My Business is free of charge. Yes, you heard it right. All you have to do is create an account and verify your information to get started. Then, you can regularly update your information as you go along, optimizing your profile to draw in more customers and see where you stand in local search. Want to advertise? You can use Google Ads to promote your products or services and increase their visibility in Google Search.
8 Easy Steps to Creating Your Free Google My Business Listing
Now let's get started and create your very own Google My Business listings in 8 easy steps. You can always verify and edit it later on.
Ways to Verify Your GMB Listing Information
There are several ways in which Google can verify all the information in your Google My Business listing. These are:
The verification process for companies and franchises with more than ten locations can be time-consuming and may lead to listing mistakes which not good for the business nor Google. A filled out verification form with the business name, country, operation locations, contact names, and company information is required for this. A Google Account Manager should also be accessible to help in the process. Need more information about bulk verification in Google My Business? Read Google's help document.
How to Optimize Your Google My Business Listing
Optimizing your Google My Business listing is very important if you want to attract more customers. It will help you show up first in search engine results pages (SERPs) since you will become a business that Google tends to recommend.
How do you start? Log in to your GMB account and click the "Info" button from the sidebar. Input as much information as you can for your customers. These include:
Providing your information establishes your credibility thus helping potential customers make the decision to eventually choose you.
Your Google My Business Photos
The photo you display on your Google My Business listing plays a big part in its optimization. It also creates a first impression with new customers, so it is important that you choose your photos wisely and appropriately. Now, let's discuss the different photos that are required from you:
Google My Business Videos
You can also upload videos to your GMB listing. To ensure that your uploads go without a glitch, keep these in mind:
Short business introductions and descriptions of your product or service are also a great way to introduce interested local customers to your business and help you stand out from the competition.
Google My Business Reviews
Google My Business allows you to monitor and respond to reviews from your customers. Whether positive or negative, responding to reviews in a professional manner can help establish a connection, especially with satisfied customers. This section is one of the first places that potential customers go through to learn more about your business and read what others have to say about your business so make sure to display professionalism all the time.
A Powerful Local SEO Tool
Google My Business is an easy-to-set-up and powerful tool for local businesses. Aside from being able to display eye-catching photos and videos, it gives them the ability to communicate with their customers and build bridges. Make sure to utilize this tool to the fullest by keeping your information up to date and Google will do the rest.